Regular price
$60.98 USD
Sale price
$55.00 USD
Unit price
per
Sale
Sold out
This Candle Lover's Gift Set is the ultimate gift for the candle enthusiast. Choose from 10 of our most-loved scents to create a gift bundle tailored to your friend or loved one, plus they'll receive all of the candle accessories needed to get the most out of their candle. 
The Candle Lover's Gift set is also available in black. 
BUNDLE INCLUDES:
8.5 oz Soy Candle of your choice

Electric Lighter: 

Our lighters are easy to use, rechargeable, and use heat instead of a flame to create a reliable, flameless light. With just one click of a button, you'll be able to light your candles safely, and because they're rechargeable, you can use them again and again. Pair an electric

 lighter with 

one of our candles. 

USB Charging Cable is Included.
Gold Wick Trimmer: 

Trim your candle wick with ease with our stylish wick trimmers. 

Gold Wick Dipper: 

An alternative to a candle snuffer, our Wick Dipper provides you with a smoke-free way to safely extinguish your candle flame, re-center your candle wick and easily remove any wick debris that has fallen into the hot wax. 

 
Details

45+ Hours Burn Time 
Volume: 8.5 ounces
Net Weight: 241 g
Size: 2.8" x 2.8" x 3.5"
Wick: Organic Cotton (lead free)
Wax: 100% Soy Wax
Fragrance: Premium Fragrances & Essential Oils
Non-Toxic: Free from Dyes, Parabens, and Phthalates
Vegan and Cruelty Free
Ingredients

Our candles are hand crafted using domestically grown, sustainably sourced, natural soy wax, for a clean, long-lasting and even burn. Made in small batches, our candles are infused with high-quality fragrances and essential oils free from harmful chemicals, dyes, parabens, phthalates, paraffin wax, and use only an organic, lead-free cotton wick. Our commitment to quality is reflected in products that are good for your home, family, and the environment. When you purchase Sustainable Grace candles, you can be sure you're getting a toxin-free and clean-burning candle that smells amazing.
How to Care for Your Candle

Burn your candle for 2 hours the first time you light it to prevent tunneling
Trim wick before or after burning to avoid any soot falling in your candle
Do not burn candle with less than a 1/2" of wax remaining
Keep candle away from fans, open windows, hot surfaces, children, pets
Never leave a burning candle unattended
Shipping

Orders are processed within 1-3 business days and ship free when you spend $75 or more.
Disclaimer

Because of the handmade natural of our products, items may have some slight imperfections. None of these impact the quality of the candle.

Notice: Copyright, All Rights Reseved. All photos on this website are subject to copyright and not to be used, manipulated, distributed or reposted to any site without expressed written permission. All words, candle label designs, and logo posted on this website are subject to copyright and are not to be used, or reposted to any other site.
Share
View full details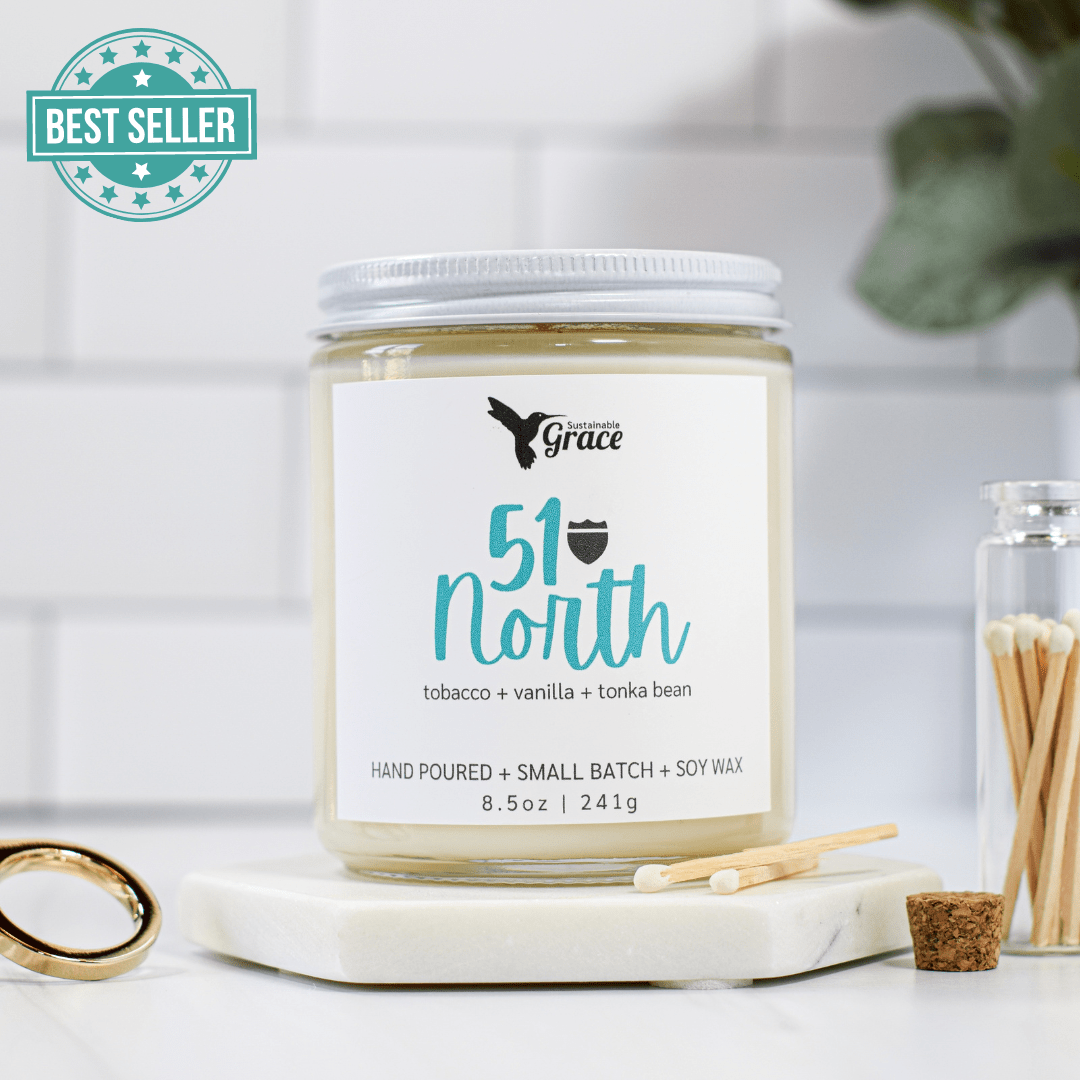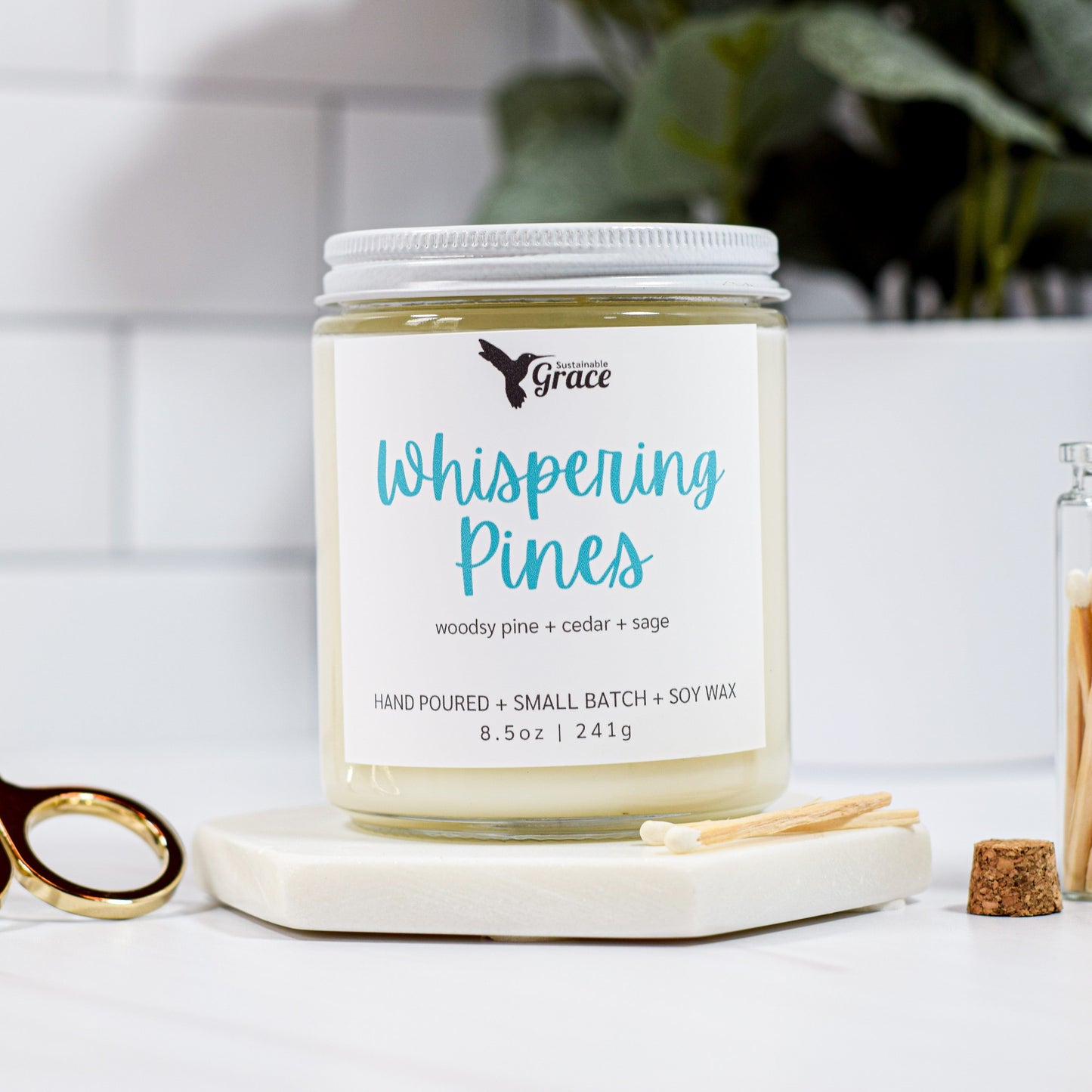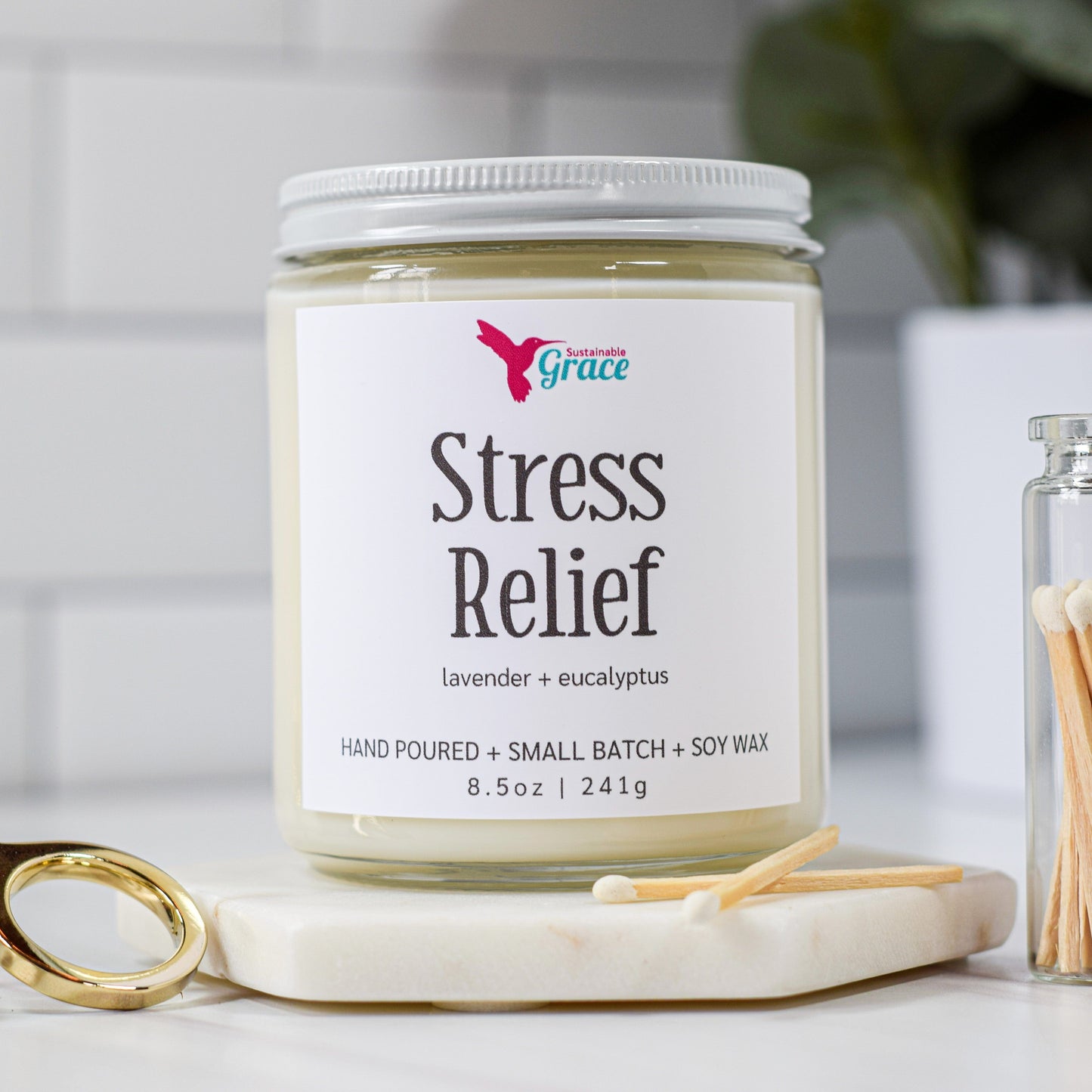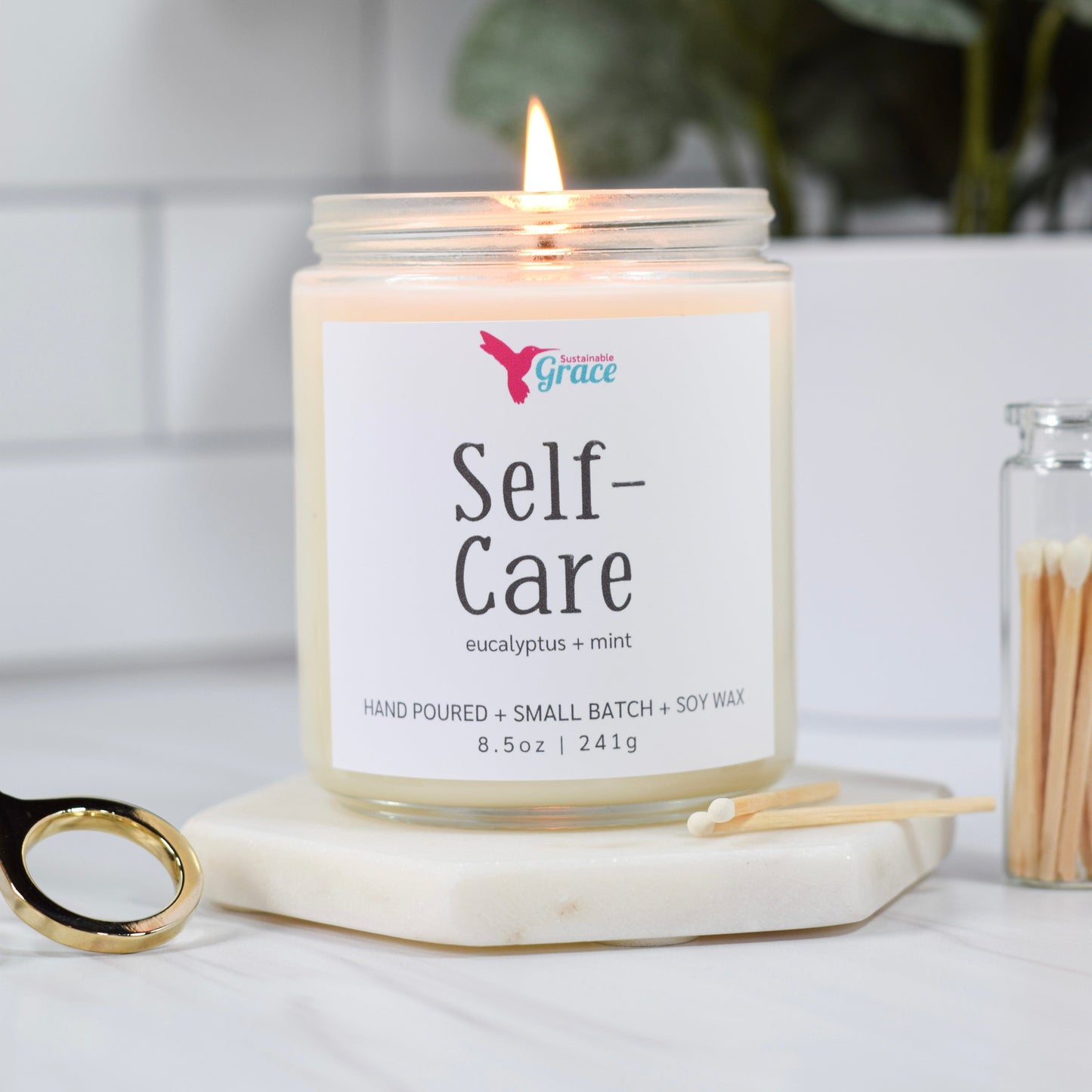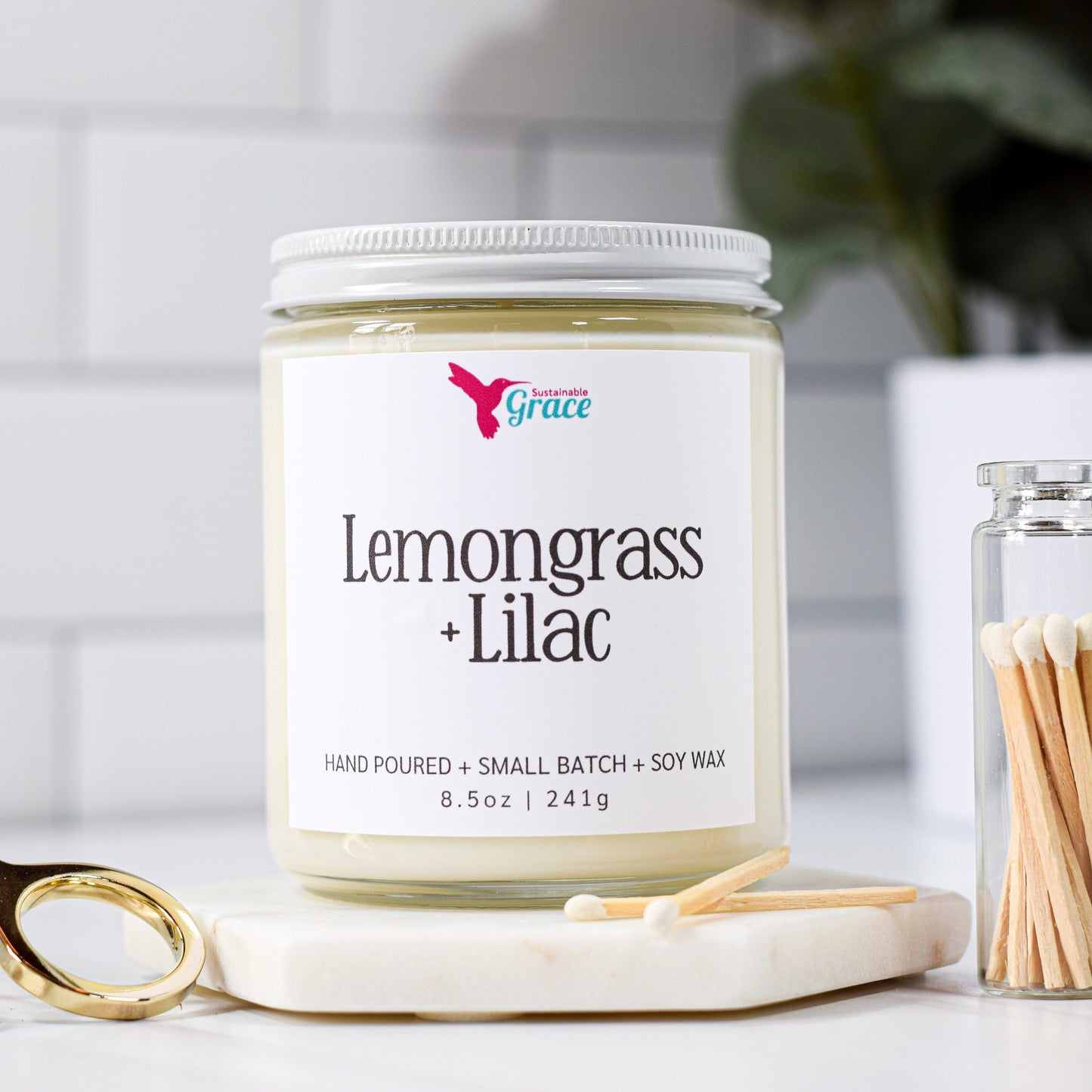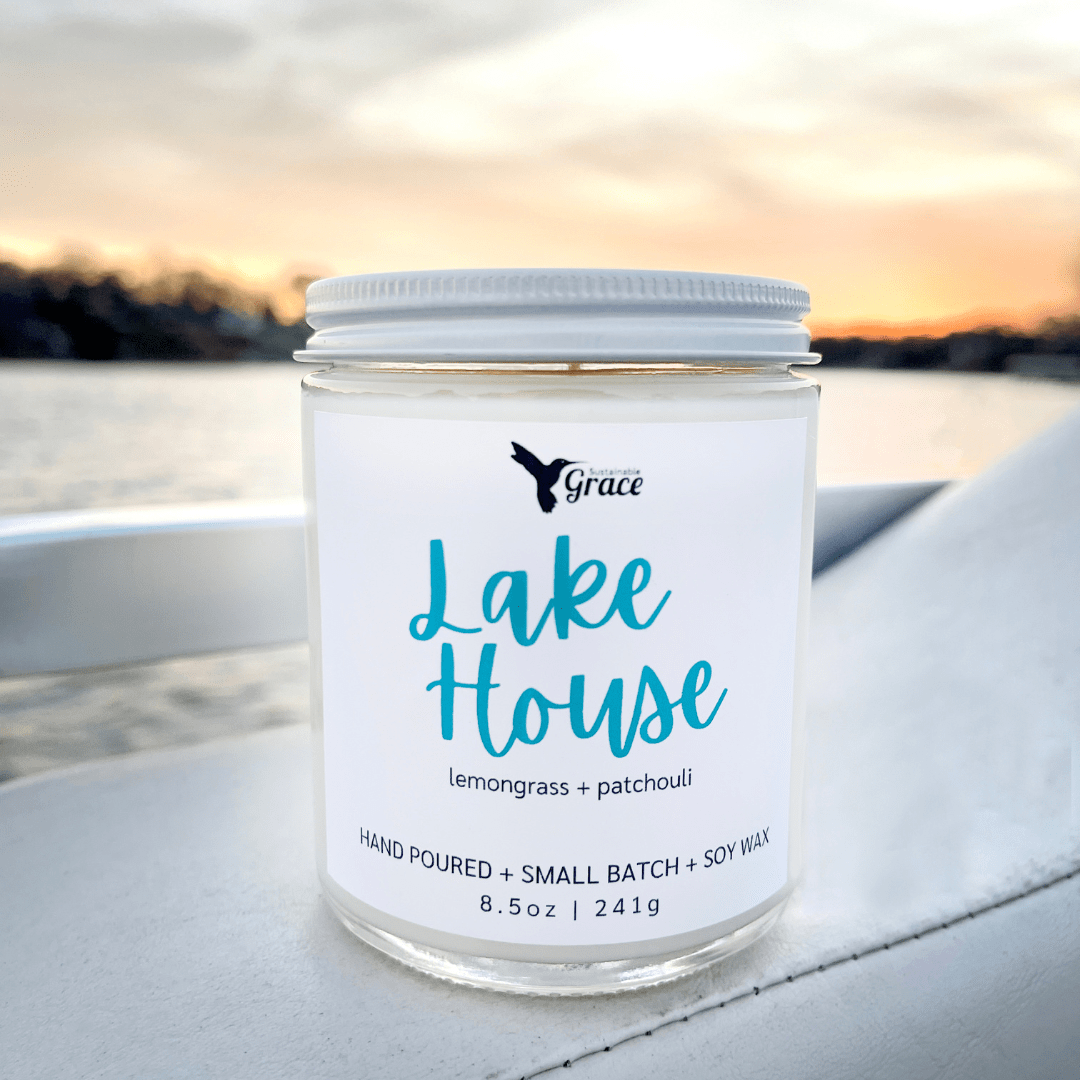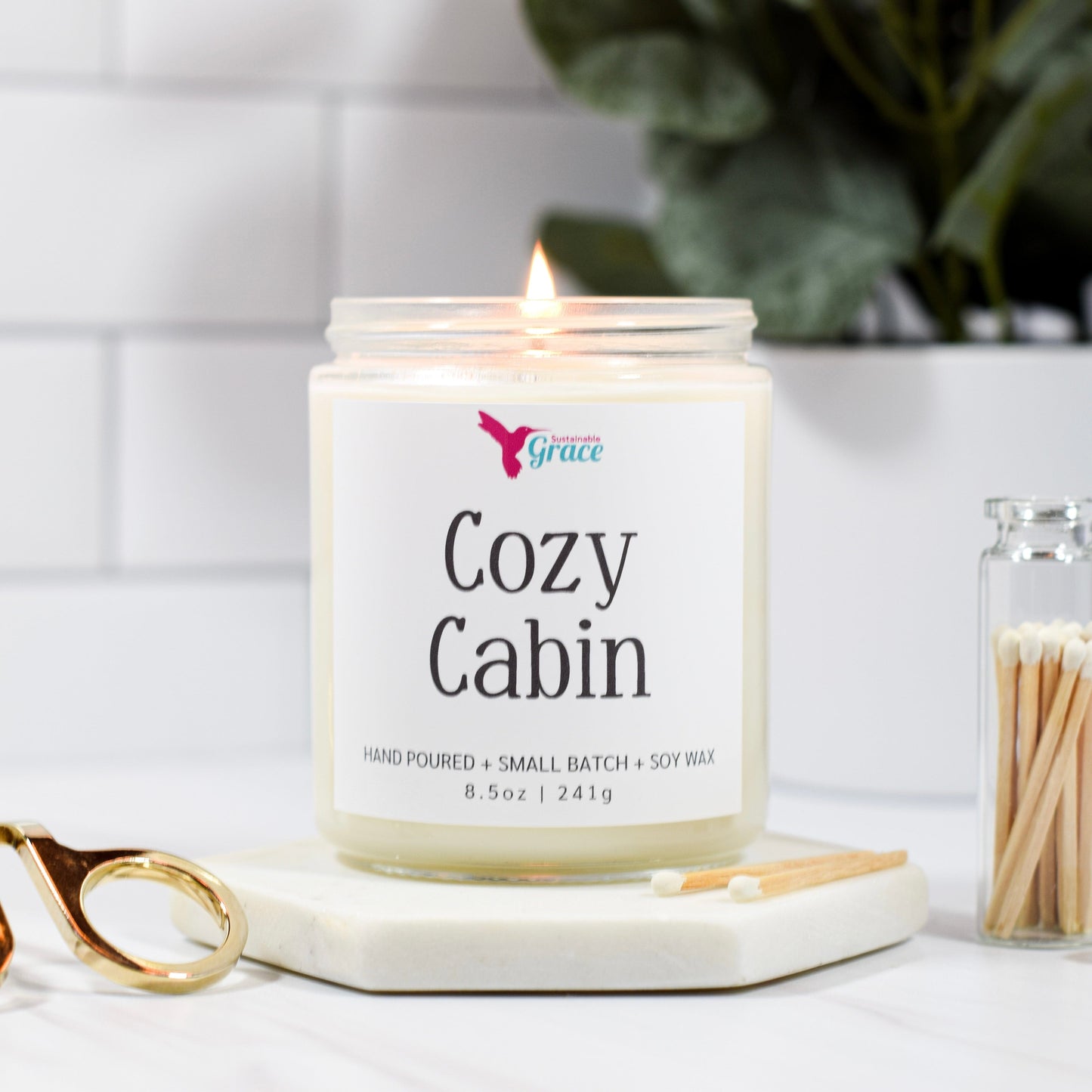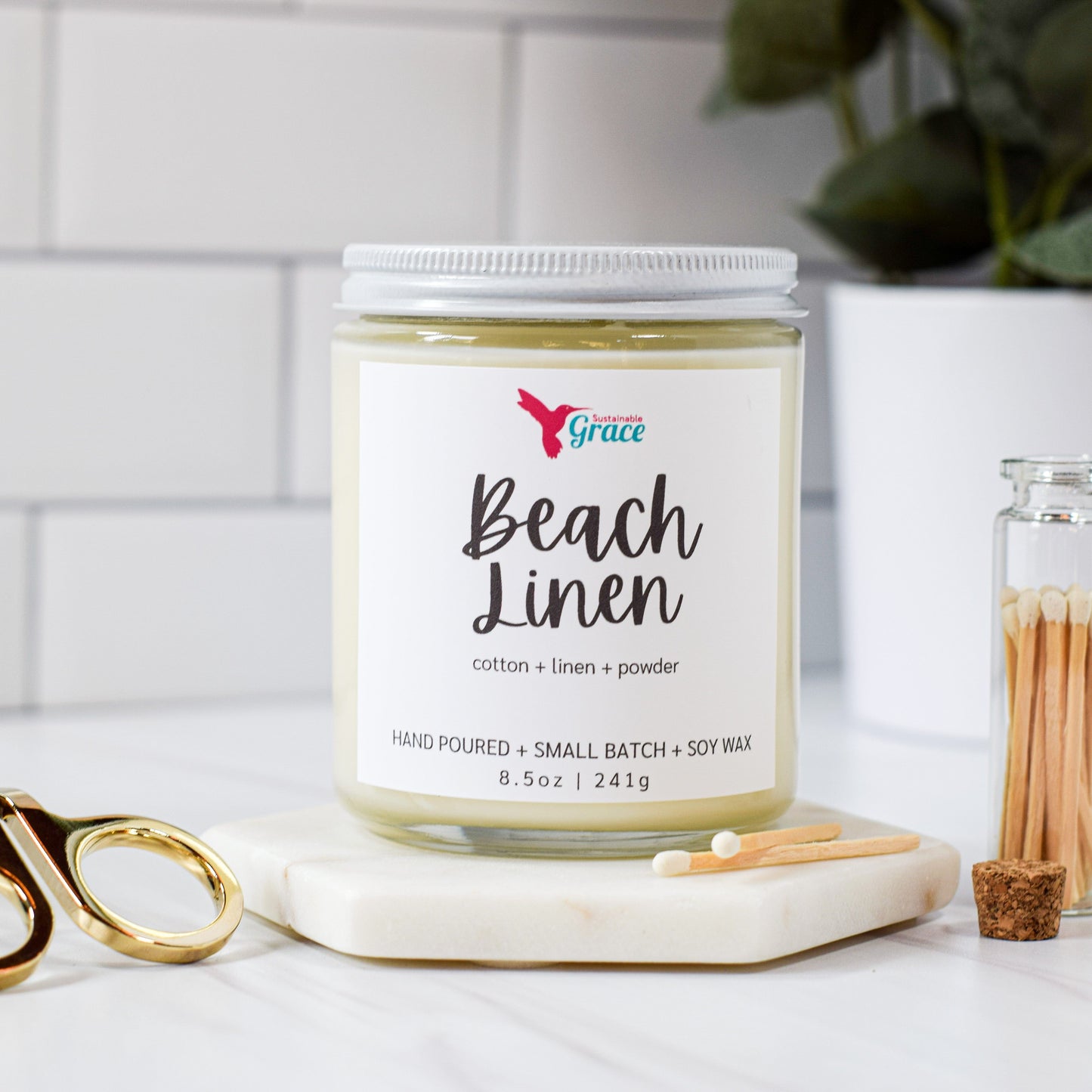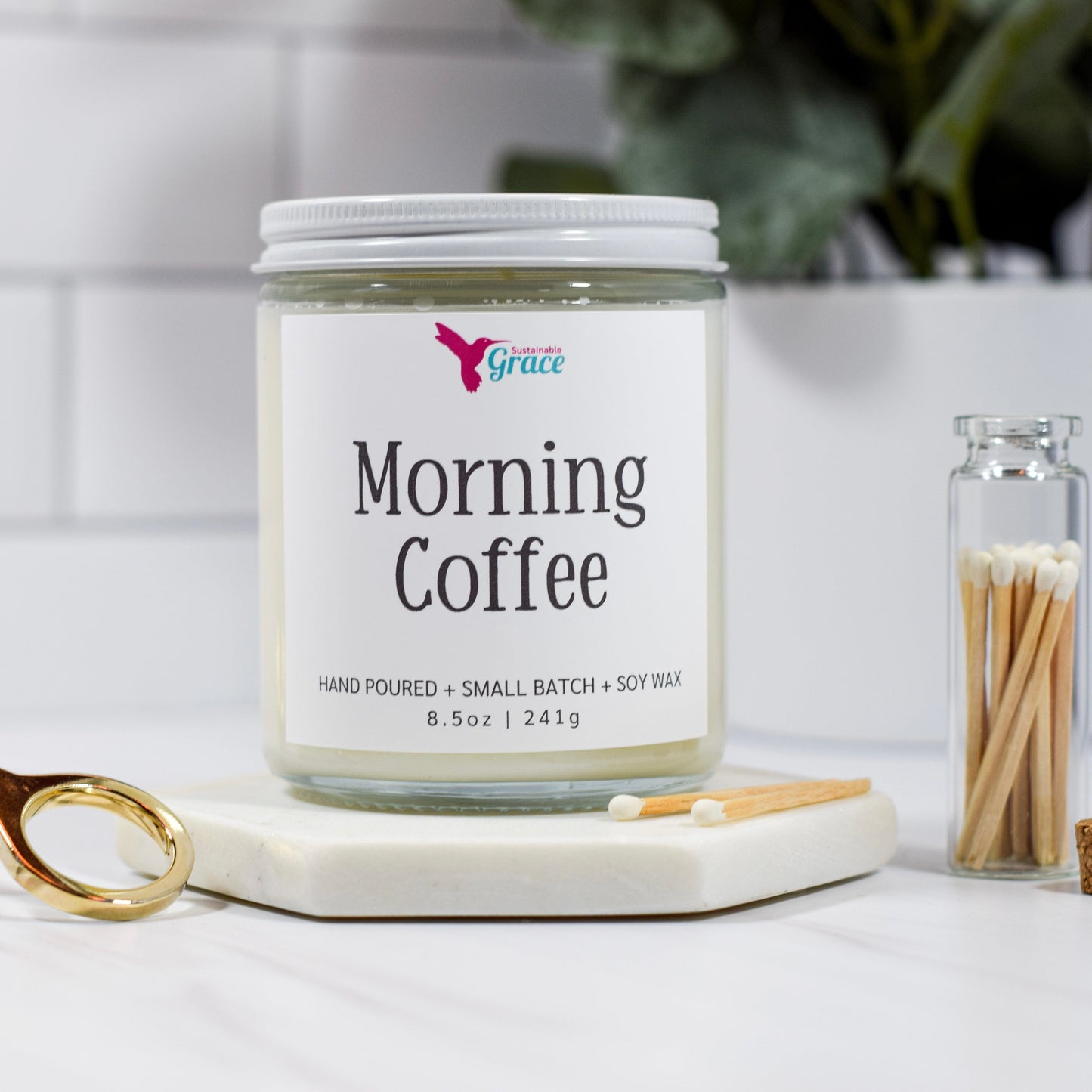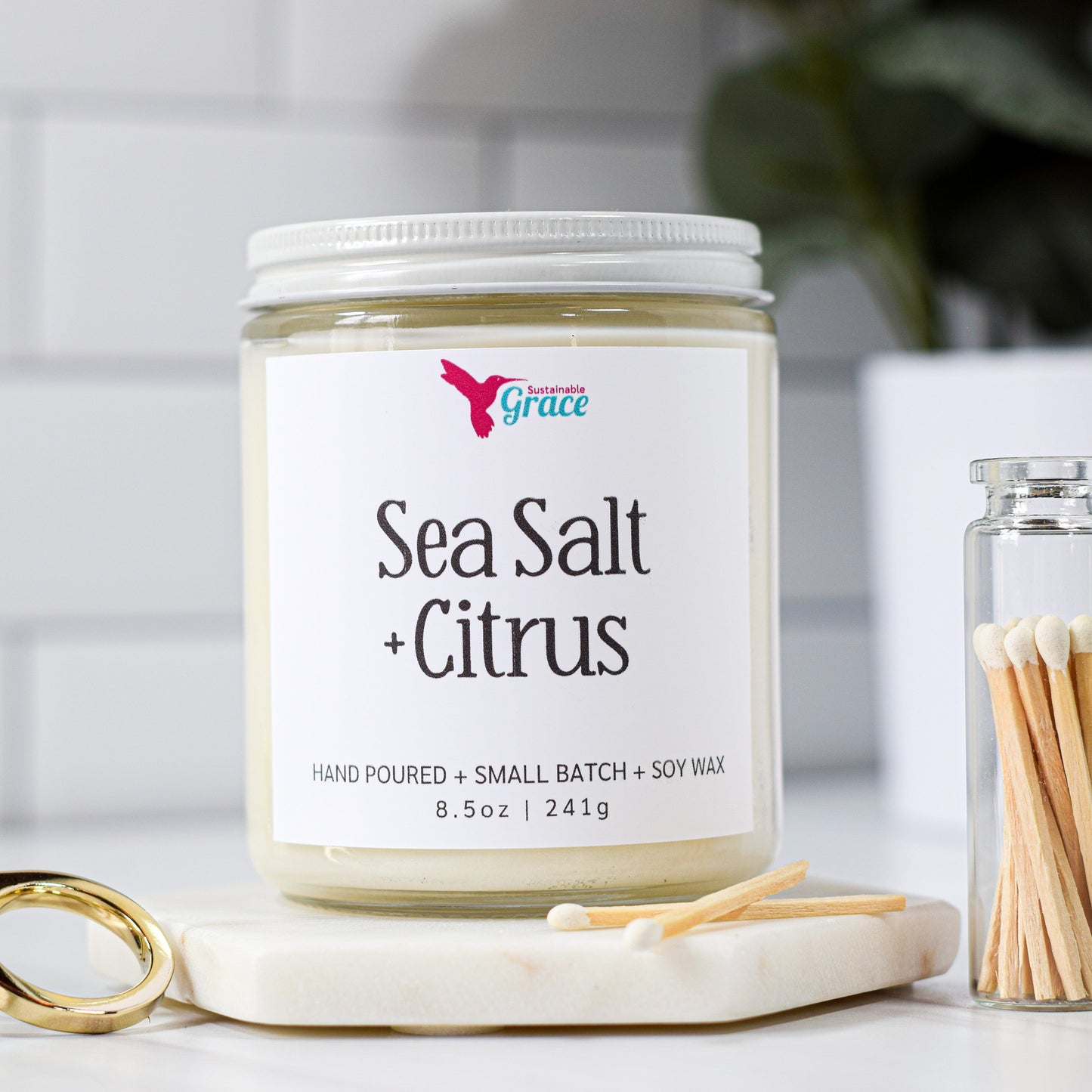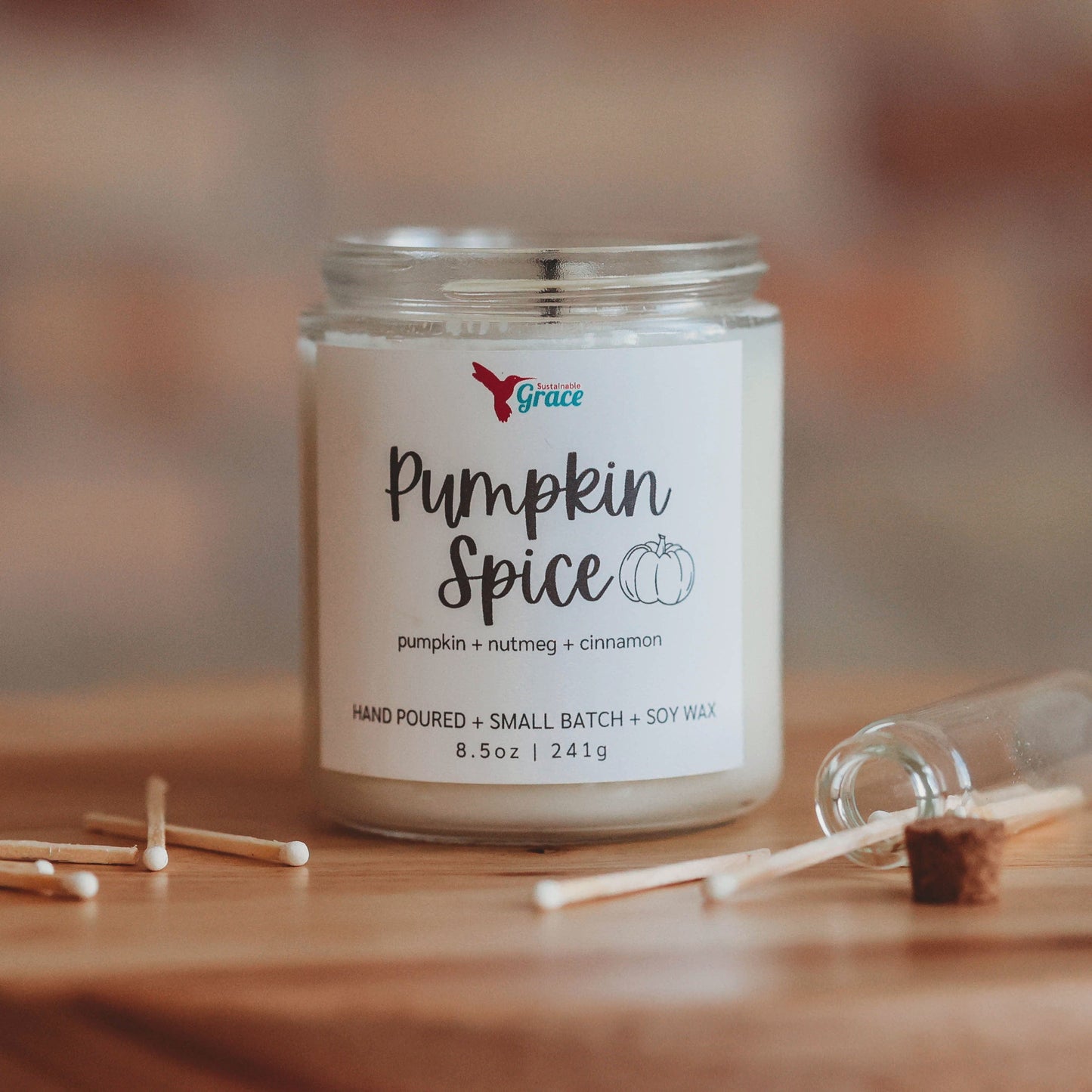 Hand-Poured

Phthalate Free

Vegan

100% Soy Wax
Better For You Candles
Enjoy candles that are safe for you, your family and pets!
Ditch the colored candles that use harmful dyes, preservatives, and toxic chemicals that leave you with a headache and black soot on your walls and ceiling.
Made with all-natural soy wax, an organic lead-free wick, premium fragrances and essential oils —free of phthalates, and parabens our candles provide a long-lasting scent throw and even burn without the use of toxins.
With over 30 scents to choose from, you can enjoy safer, healthier candles that are better for you, your home, and family.
BENEFITS OF CANDLES
Improves Mood, Reduces Stress

Candles can bring a sense of calm and peace to any space and certain essential oils such as lavender, eucalyptus, lemon, lime, orange, bergamot, and mandarin have properties that can calm your nerves and boost your mood.

Evokes Happy Memories

Studies have shown that certain smells can trigger vivid emotional memories and provide feelings of happiness. When you burn candles with those familiar scents they can evoke happy memories.

Transforms Your Space

Candles can instantly transform a space into a cozy, calming atmosphere—creating ambiance in any room.